Ramayan 3392 A.D. (formerly called Ramayan Reborn) is a comic book series published by Virgin Comics based upon the Ramayana. It is written by Shamik Dasgupta and the art is by Abhishek Singh, and a brainchild of Deepak Chopra and Shekhar Kapur. It features a re-imagining of the historical classic in a post-apocalyptic future.
The story primarily deals with the last kingdom of humans who are fighting demons (Asuras) to survive. The series' prime protagonist is the human prince Rama who, alongside his brothers, aims to bring down the demon-lord Ravan.
The series is being rehashed after the first arc consisting of eight issues. Now a new beginning starts with writer Shamik Dasgupta and artist Jeevan Kang with the guidance of celebrated writer/editor Ron Marz. The story continues after Rama, Lakshman and Seeta escapes from Mithila and are teleported to the wastelands of far north. Rama suffers from severe wounds and at death's door. This new chapter will soon be collected in a trade paperback called 'Ramayan 3392 AD Reloaded: Tome of the Wastelands'.
To download issues 1-8, Reloaded 1-7, Guidebook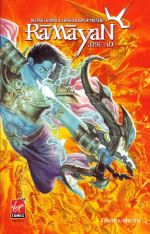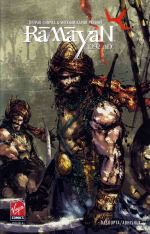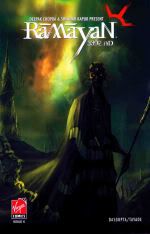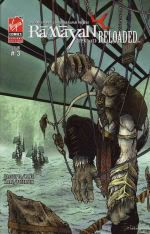 Tambahkan Keranjang